About Us & History
Sadler's Taxi call centre is located centrally within the Epping Forest District and controls our entire fleet of taxis ranked at various locations around; Abridge, Buckhurst Hill, Chigwell, Chingford, Debden, Epping, Loughton, Nazing, North Weald, Sheering, Roydon, Theydon Bois, Upshire, Waltham Abbey,Woodford and Sawbridgeworth. When you call us our controllers will enter your booking through our state of the art computerised despatch system which will automatically send the nearest vehicle to you. Our driver will receive your request direct via the in car computer and their satellite navigation will automatically give the directions for the quickest route to pick you up and take you to your destination.

Once you have called us and registered, our "Caller ID" will recognise your number the next time you call and make it even quicker for you to book future taxis.
History
Sadler's Taxis is one of the oldest family run businesses in the Epping Forest District area established around 1869/1870 by Mr William Sadler. William used the stables and yards either side of the old crown public house in Loughton now the site of the Marks & Spencer's and the NU Bar. Our taxis have provided the area with a first class safe affordable service from the early horse drawn hackneys to the areas first petrol engine taxi driven in the 1920s by Mr F.P Sadler (grandfather to Phil & Peter Sadler two of the current directors). Upon leaving the army after the Second World War Mr F P Sadler junior known as Phil took over control of the firm and with his brother John expanded the business with London black taxis licensed by the carriage office. Together they began to build a modern reliable taxi service from their taxi rank at Loughton Station.

Telephone calls were taken at Phil's house and jobs were dispatched by an early Pye two way radio system.By the 1970s Sadler's Taxis moved into the old bus canteen at Loughton Station. The introduction of private hire cars proved to be very popular with the public. In 1983 Phil & Peter Sadler took over upon the retirement of their father (Phil) they carried on with the same values and continued to expand the business using the latest technology available. Sadler's Taxis moved to their present office in Loughton Station 2001. In sept 2006 Phil & Peter Sadler were pleased to welcome Mr Paul Nelson and Mr Tim Western to the board of directors. A state of the art computer system has been introduced incorporating sat nav and passenger call back to our modern fleet of taxis.We will continue to embrace modern technology to provide a first class service to our customers old and new.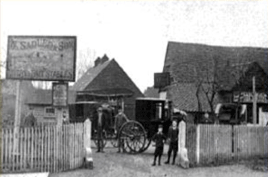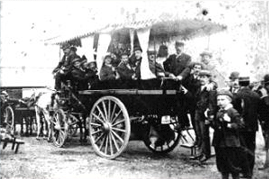 BUCKHURST HILL TAXIS:

020 8504 9999
CHIGWELL TAXIS:

020 8500 7777 / 020 8501 2222
CHINGFORD TAXIS:

020 8524 7777
DEBDEN TAXIS:

020 8502 5555
EPPING TAXIS:

01992 571111 / 01992 572222
GREAT DUNMOW TAXIS:

01371 868868
LOUGHTON TAXIS:

020 8508 6600
SAWBRIGEWORTH & HARLOW:

01279 600080
STANSTED TAXIS:

01279 799799
WOODFORD TAXIS:

020 8505 1111